About East Coast Gas
Wicklow based East Coast Gas is a fully certified and insured gas installer that has been providing installations and works associated with natural and LPG gas since 1990. Over the past 23 years we have built up our reputation within our large customer base as a leading provider of a wide range of services to customers across Wicklow and South Dublin.
At East Coast Gas 90% of our work comes from customer referrals and word of mouth, as a result of this it is vitally important to our business that we maintain the highest standards in everything we do. We offer all of our customers quality workmanship using only the highest quality fittings and installations. We stock many of the leading industry brands including Worcester Bosch, Vokera, Glowworm, Rangemaster and Cannon.
Registered Gas Installers Ireland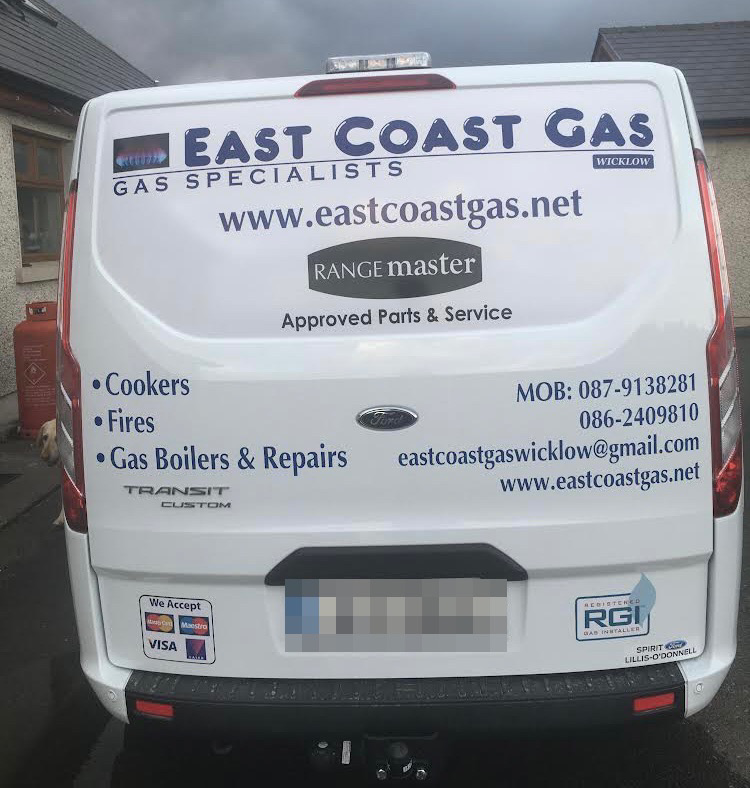 East Coast Gas are a Registered Gas Installer (RGI), which means you can rest easy knowing we offer our customers the guarantee that all the necessary safety precautions are fully undertaken. We fully comply with the strict guidelines set out by the Gas Safety Supervisory Body, the Register of Gas Installers of Ireland (RGII) and Bord Gais. It is an offense to carry out any gas installations if you are not a registered member of the registered gas installers (RGI). All of the work we carry out may be subject to inspection by Registered Gas Installers of Ireland and our status as Registered Gas Installers of Ireland.
Approved installers can be checked on the RGII website. We strongly recommend you only use a Registered Gas Installer and visit the RGII website to ensure your installer is listed before any work is carried out.
Payment Solutions
We know it's not always easy to handle the cost of a unplanned breakdown or repair when it happens, to help ease the burden we accept all major credit cards and laser cards. Our easy payment option is available as a mobile facility, this allows you to avail of the 30 days credit through your credit card.